This is a simple side dish that is very creamy, hearty and very delicious.  I love to serve this on the days we aren't in the mood to have rice and beans, it goes really well especially with some roasted chicken.
To make this recipe, you will need the following ingredients:
10 Yukon Gold Potatoes
1 Can Evaporated Milk (approx 12oz)
8oz Package of Cream Cheese
2 Cups Shredded Mozzarella Cheese
1 tsp Salt
1 tsp Onion Powder
1/2 tsp Black Pepper
2 tbsp Butter or Margarine
I prefer to use Yukon gold potatoes to make this recipe because they have a rich buttery taste.  They are a bit more expensive than some other types of potatoes such as the Idaho (which are really popular here), but they are really worth the extra cost.  About 10 large potatoes is the perfect amount for this dish,
Take a large pot and fill it halfway with water,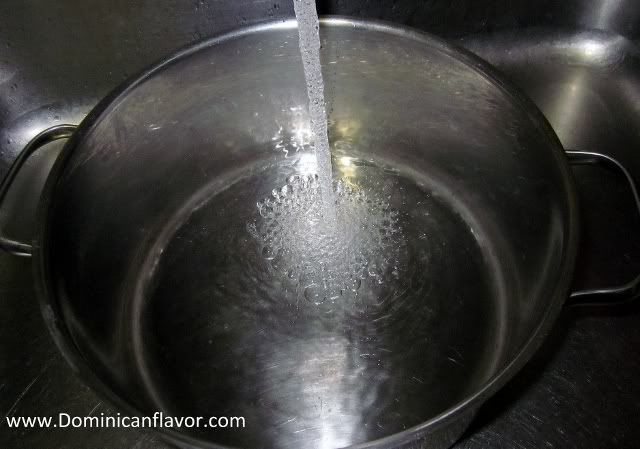 Peel the potatoes, cut them in half and add them to the pot (it's okay if water is not boiling), cover them and let them come up to a boil,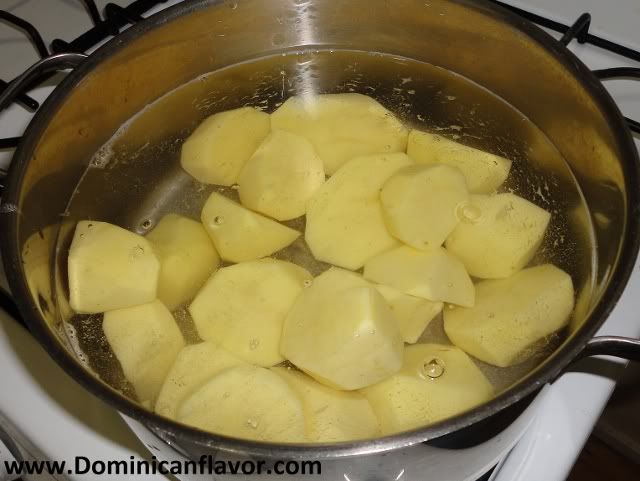 When they come up to a boil, add some salt (about 1 tbsp),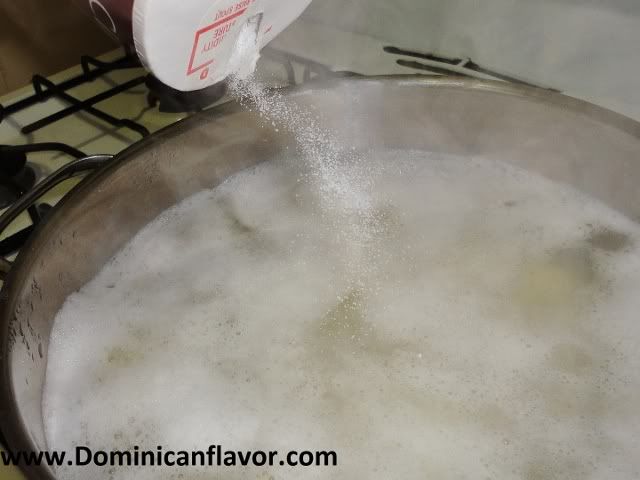 While the potatoes are cooking, prepare a medium sized baking dish (the one I'm using is 13x9x2 (3Q)) and generously grease it with some butter or maragrine (about 2 tbsp), use a pastry brush if you have one to do this, if not use a spoon,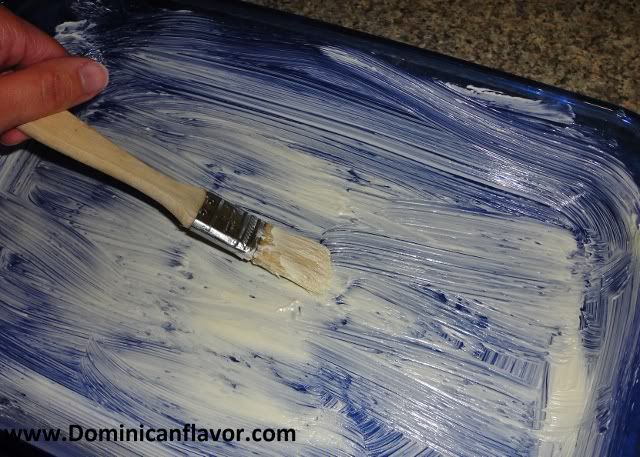 Let them boil for about 20 – 25 minutes, until they are fork tender,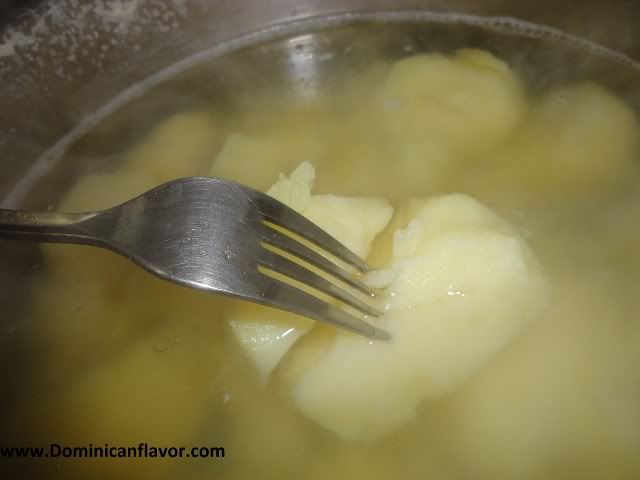 Preheat the oven to 400 degrees.
Drain the potatoes, add the block of cream cheese and start to mash to melt it,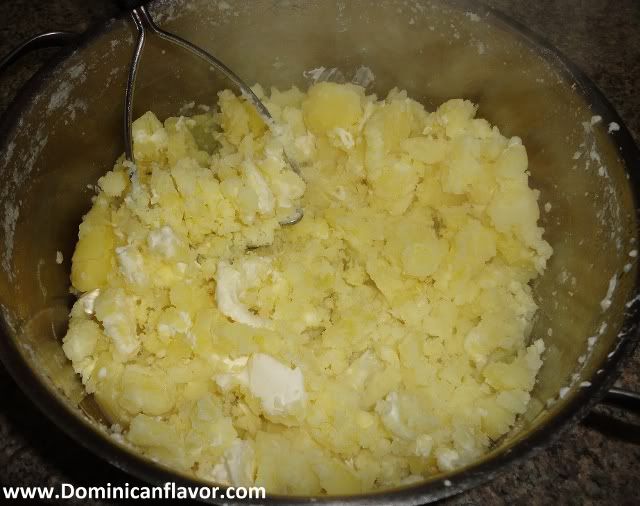 Then add 1/2 of the evaporated milk and continue to mash,
As you mash, make sure there aren't large clumps of cream cheese,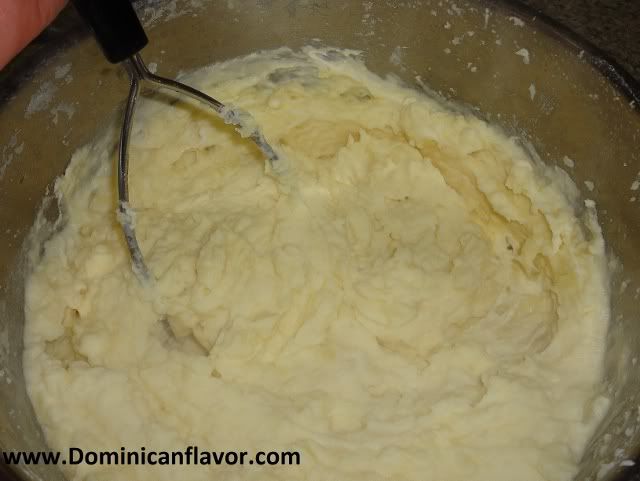 Then add the remaining evaporated milk and continue to mash,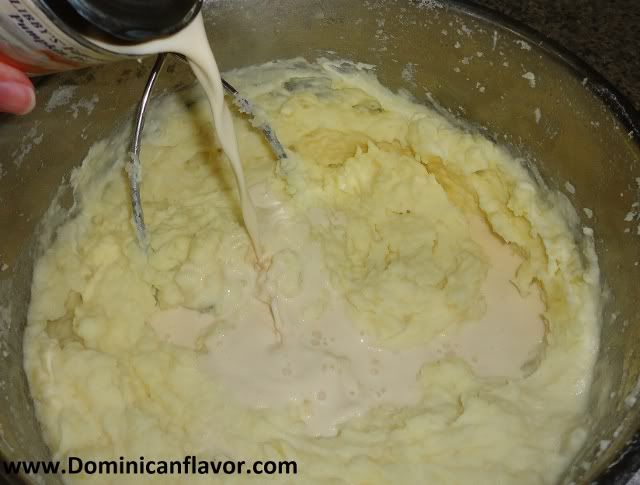 Don't panic if it looks a little soupy, when you bake it in the oven the potatoes will get very rich and creamy,
Add about 1 tsp of salt,
Then add about 1/2 tsp of ground black pepper,
Then add 1 tsp of onion powder to the potatoes, this will give the potatoes this distinct taste that will have people wondering what it is that makes them taste so good!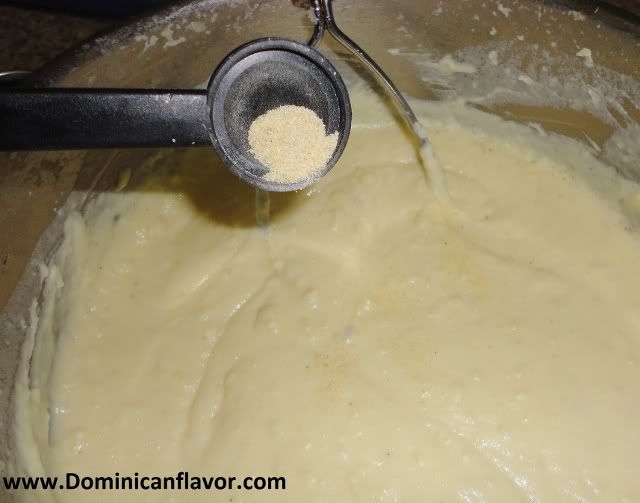 Mash it one last time to incorporate everything,
Pour the mashed potatoes into the baking dish,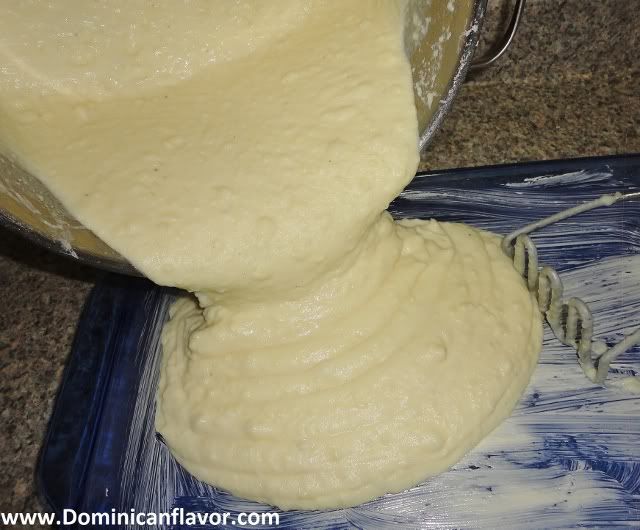 Spread the potatoes evenly with some pressure to make sure that there are no air bubbles,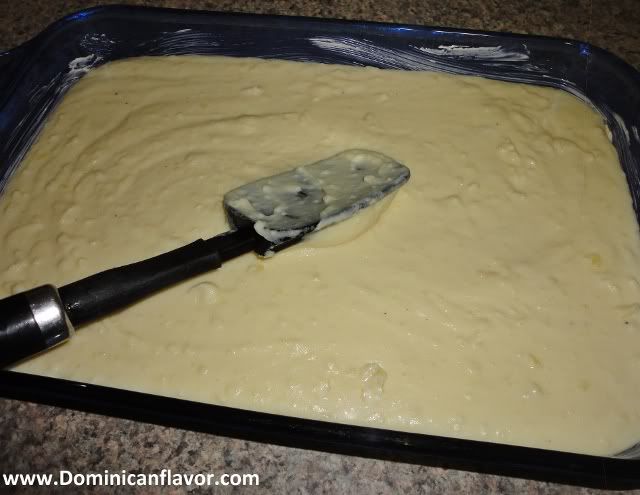 Then spread the cheese (I prefer to use a milder cheese like mozzarella instead of cheddar) evenly over the entire baking dish,
Then put the baking dish in the oven and let it bake for about 25 – 30 minutes (make sure the oven is preheated to 400 degrees),
Keep an eye on it so it doesn't burn, usually 25 – 30 minutes is more than enough to get a crispy topping over creamy potatoes, when it's ready remove from the oven and let it rest for a few minutes before serving,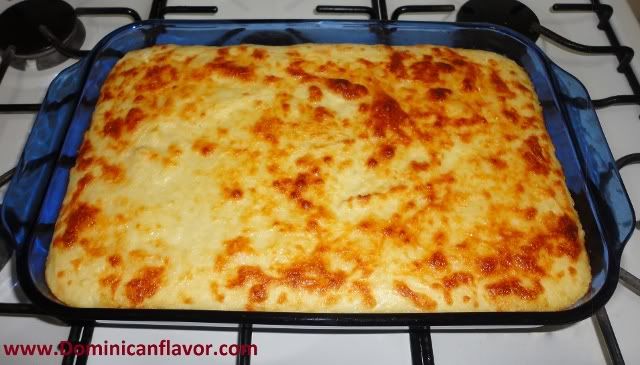 A serving of these delicious baked mashed potatoes will make a wonderful side dish to any meal, they are also pretty delicious all by themselves, yum!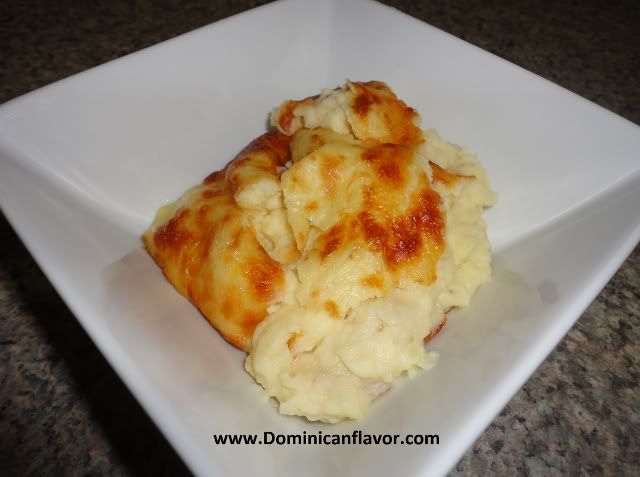 Buen Provecho!