This sauce is super quick and easy to make and versatile to use!  We all have the ingredients in our refrigerator and pantries.  It's not a fancy sauce, but it goes so well with fries, tostones, chicken fingers and sandwiches.  There really isn't a technical name for this sauce that I am aware of, my grandpa taught me to make it and he always called it "pink sauce", therefore, I'm just going to follow in his teachings. 🙂
To make this sauce you will need the following ingredients:
2 tbsp Mayonnaise
2 tbsp Ketchup
1/4 tsp Black Pepper
To start, add the mayonnaise to a small bowl,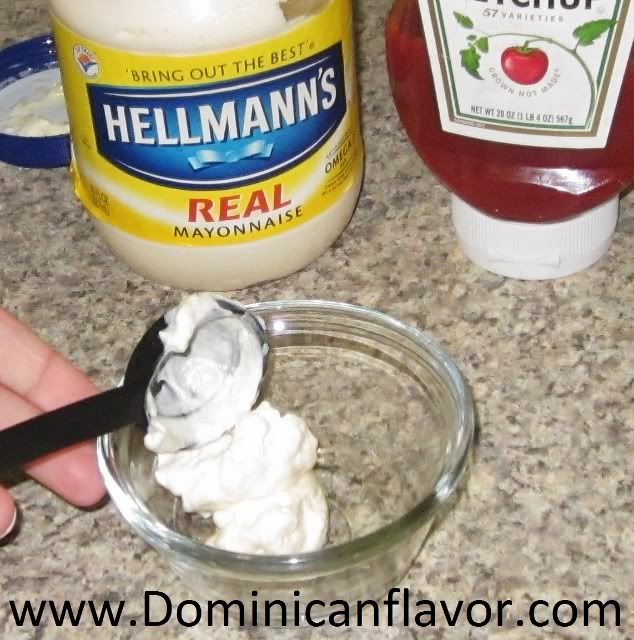 Then add the ketchup,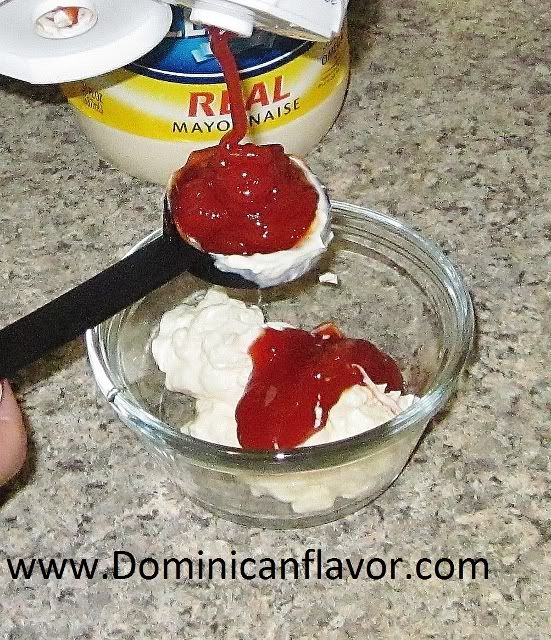 And finally, add the pepper,
Stir well to combine the ingredients, I prefer to use a fork since it helps them mix better,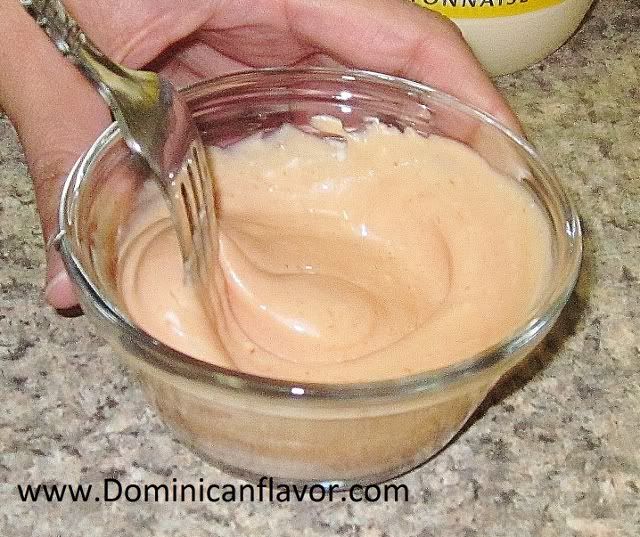 Give it a taste and add more of either condiment to adjust the taste to your liking.
Serve as a dipping sauce, everyone especially the kids will love it!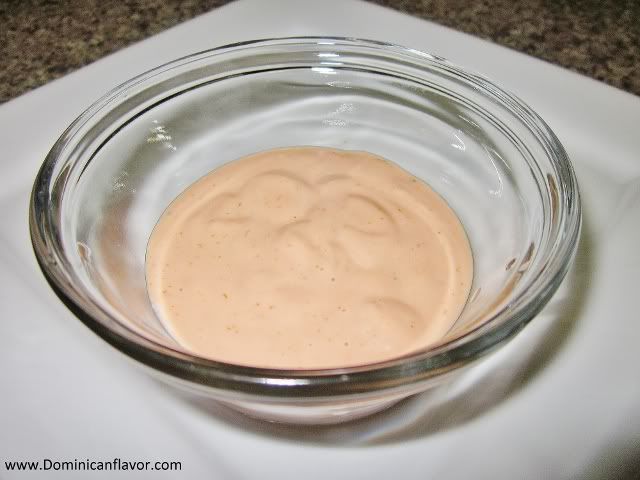 Buen Provecho! 😉