This is most commonly served as a topping to different boiled or mashed vegetables like plantains, cassava (yuca), green bananas (guineitos), potatoes, etc.
It's very tasty, tangy and enhances the flavor to plain boiled vegetables.
To make this dish, you will need the following ingredients:
1/4 cup of olive oil
1 large red onion
1/2 tsp of salt
2 tbsp of vinegar
First, take a small sauce pan or pot and add the oil, put it on medium temperature.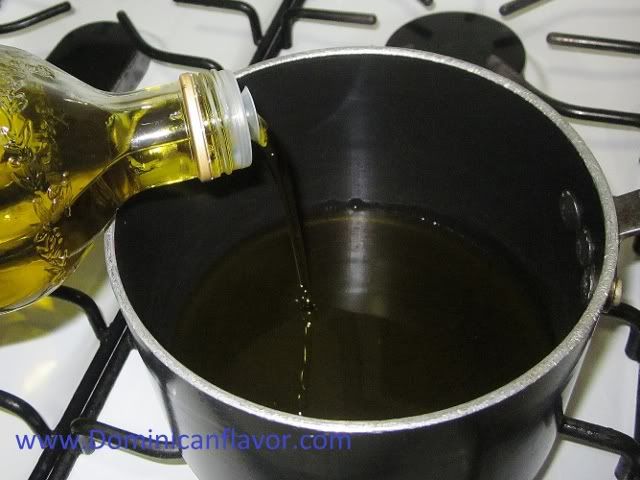 While the oil is heating, cut the onions.  I like to cut the onions Juliene style, to do that, first cut the onion in half (length wise),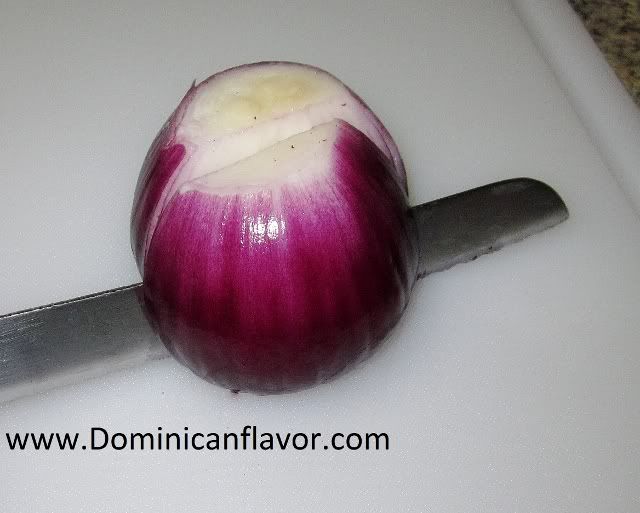 Then, slice each half  making the strips as wide or thin as you prefer,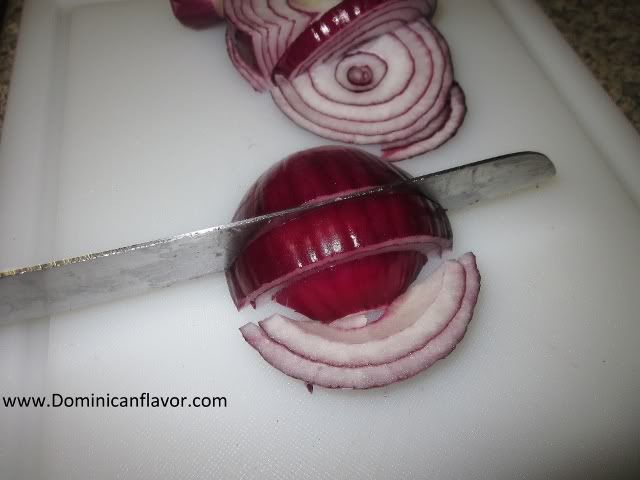 Once the onions are sliced, pull them apart with your fingers,
Then add the onions to the hot oil, stirring.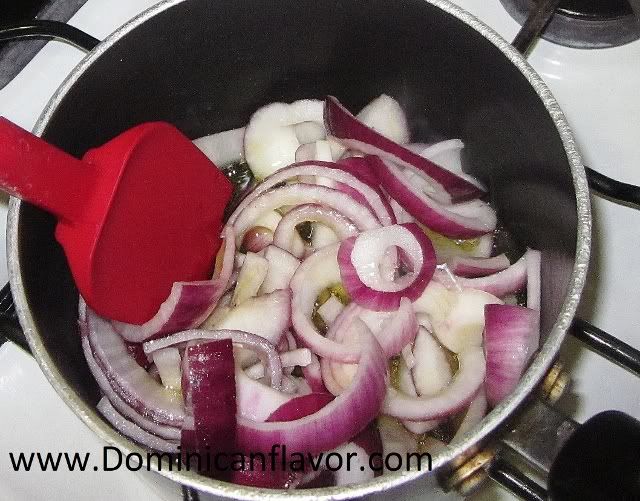 Add the salt to the onions,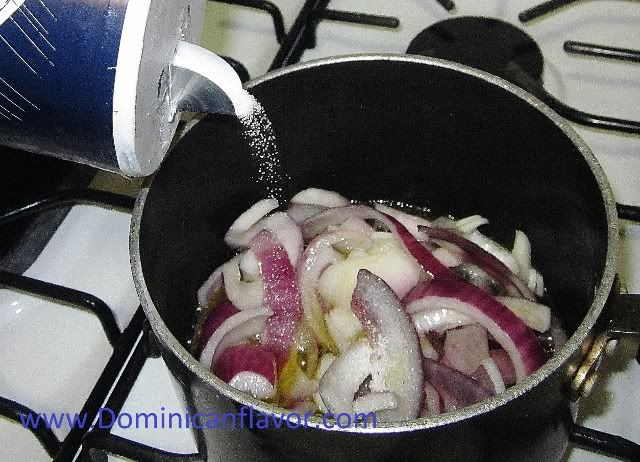 Stir well and let the onions cook until they are translucent (about 5 – 7 minutes). They will be soft but still have some bite to them.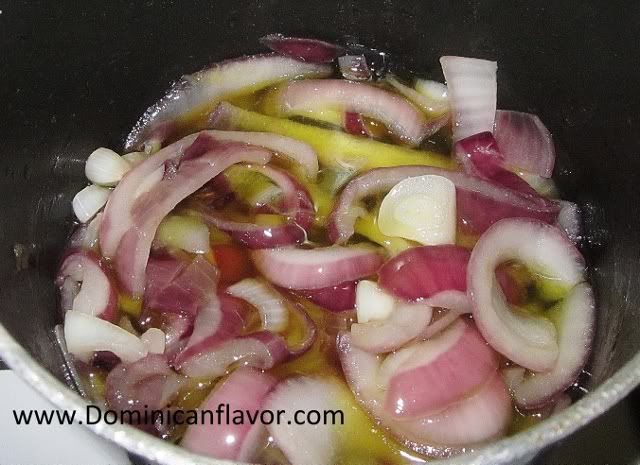 Lower the heat to low and add the vinegar and stir.
Leave it on low until it's time to serve.  I recommended to serve over mangu with a nice side of fried salami. 🙂
Buen Provecho! 😉