Fried salami is a quick and easy fix that we Dominicans tend to make constantly for breakfast (it's an essential part to a "tripletazo" (that will be a separate post)), lunch or dinner.  It's great a snack or just a side for the main course.
To make this dish, you will need the following ingredients,
6 thick slices of Dominican Salami
1/2 cup Vegetable oil
Dominican style salami is available in many supermarkets here in the U.S.  Here in the Boston area, there are many markets that carry a wide variety of Dominican style salami brands.  I am partial to the brand "Higueral" because the flavor and quality is excellent.  It is usually more expensive than some of the other brands that are available, but I tend to abide by the saying that says "you get what you pay for," and sometimes it's better to pay for quality as opposed to quantity.  But that's just my personal taste, you can certainly try other brands and you might love them as much as I love this one! 🙂
This recipe was written to serve 2 people, but you can cut as much or as little as you like.  6 thick slices is enough for 2 people in my household since I cut each slice in half.  Cutting it in half lets them cook better in the oil.
Take a small pan and add enough oil to coat the bottom (about 1/2 cup should be enough), put on high heat.
Take a plate or large bowl and line it with several paper towels, this will be used to place the fried salami and absorb the excess oil,
When the oil is hot, add the salami, add enough so they can lightly bubble and not be crowded (will probably have to cook in 2 batches),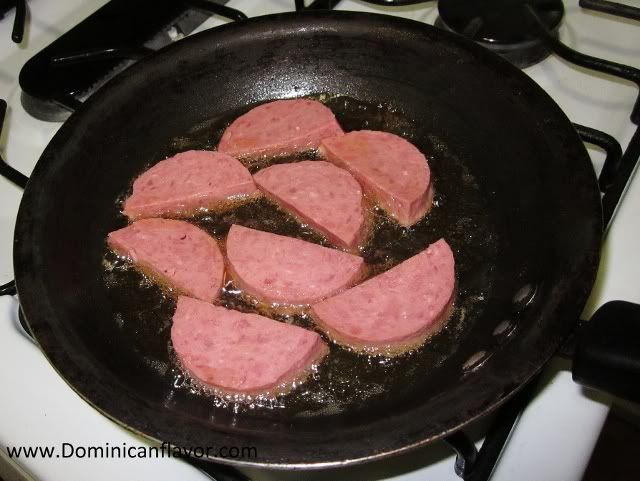 Cook for a couple of minutes, when the bottom side starts to turn into a golden brown color, then you can start to flip them.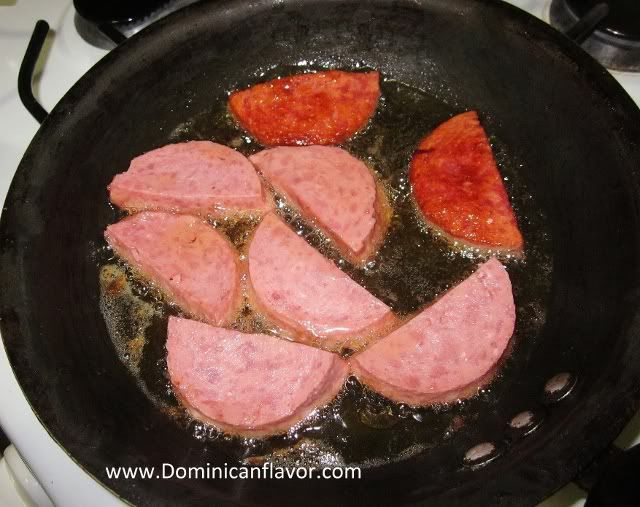 Once all of the wedges have been flipped, let them cook for a couple of minutes until they are nice and golden as well,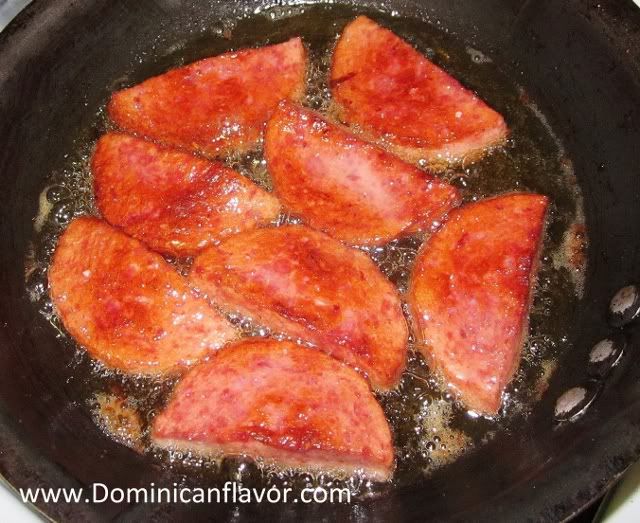 Once both sides are thoroughly fried, remove the salami from the oil and place on the paper towel lined plate, let them rest for a couple of minutes so that the excess oil drains from them.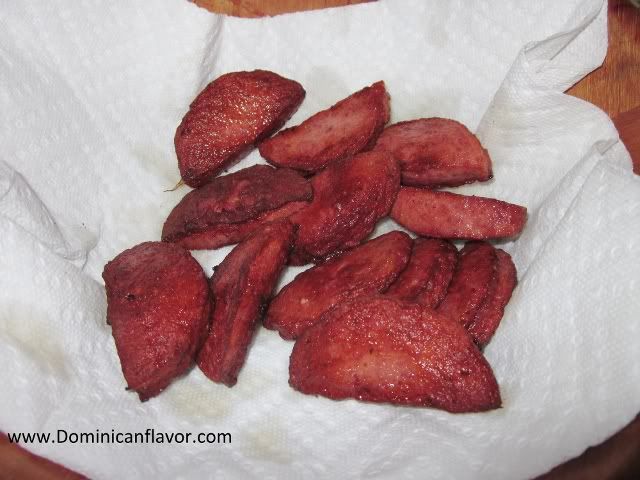 One way to serve is with some mangu and sauteed onions! YUM!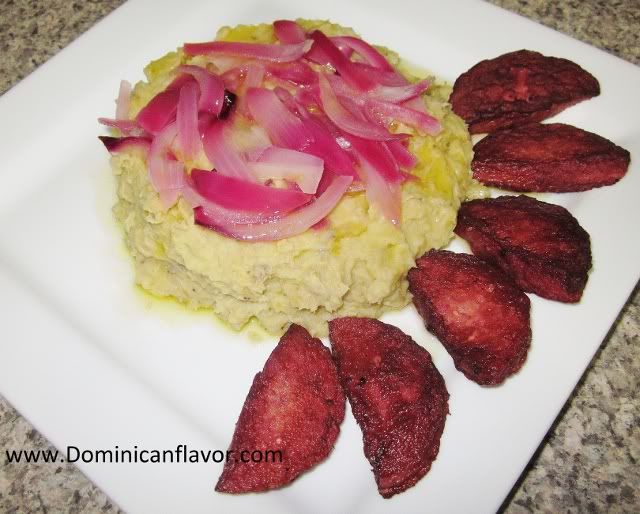 Buen Provecho! 😉