This quick dish can be served as for breakfast or dinner any time of the week.  Dominican sausage, or better known as "longaniza" can be challenging to find, but it is readily available in most hispanic grocery stores (bodegas) here in the Northeast.
To make this dish you will need the following ingredients:
2 tbsp Olive Oil
1 Yellow Onion
1 – 1.5 lb Longaniza
2 Garlic Cloves
6 Eggs
Salt (optional)
First, I rinse and dry the sausage then cut it into bite sized pieces.  The sausage has a very strong smell, but once cooked it is very savory and delicious.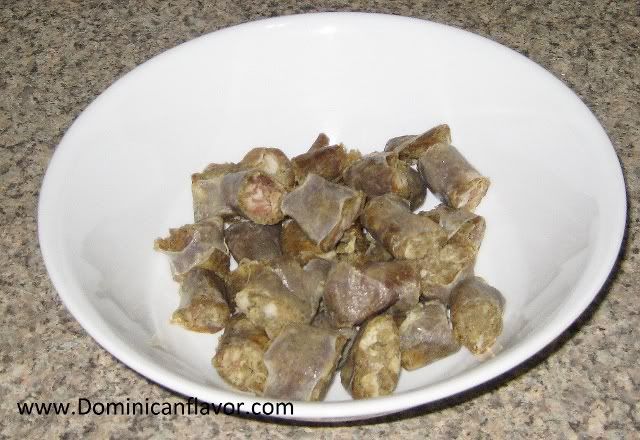 Add the oil to a medium sized pan and set the heat on high, then add the sausage when the pan is very hot.
Sear the sausage until they are nice and brown, then add the chopped onions and garlic then saute.
Let the sausage and onions cook for a few minutes until the onions become soft.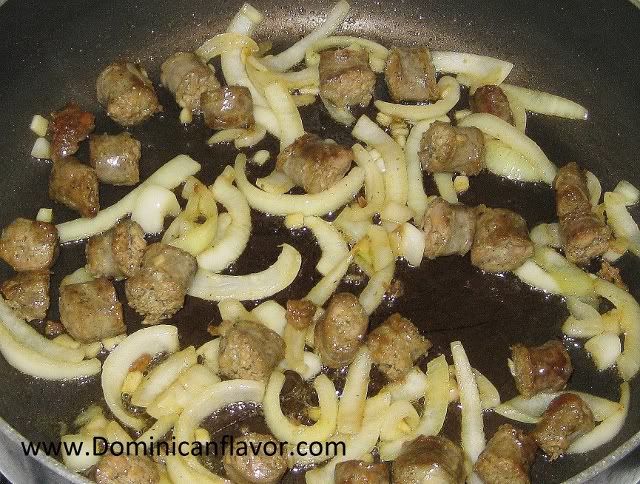 Lower the heat to medium temperature, then beat the eggs together and add it to the pan,
Let it cook for a minute and gently fold the eggs over to scramble them.  Fold several times until the eggs are cooked.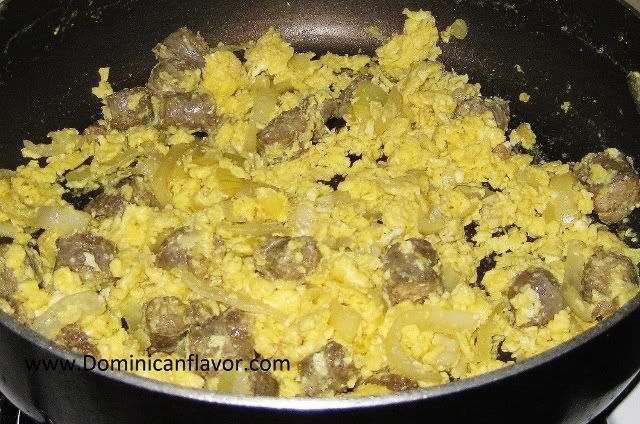 Once the eggs are cooked through do a taste test and add some salt if you want it more savory.  I usually don't add any salt because the sausage is very flavorful and gives the eggs wonderful taste.
Turn the heat off and serve with some toast or "viveres" (root vegetables).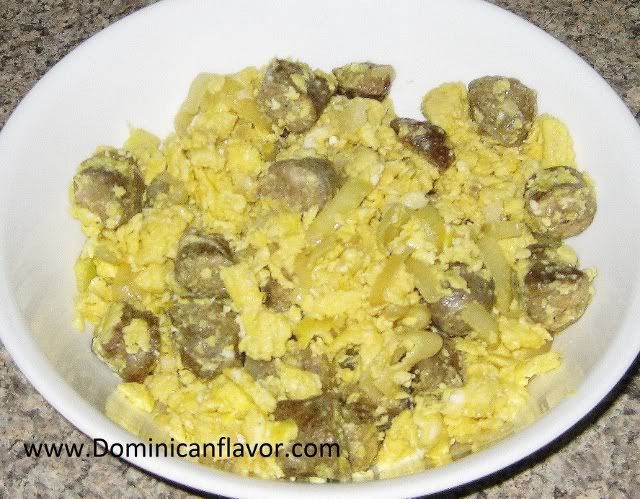 Buen Provecho! 😉