There isn't much to say about these cookies other than that they are delicious and addictive!  When you have one, it's all downhill from there and before you know it, you have 1/2 a dozen haha! 🙂
This recipe yields about 22 – 24 good sized cookies, to make it you will need the following ingredients:
1 stick of Unsalted Butter
1 cup brown sugar
1/2 cup white sugar
2 large Eggs
1/4 cup Honey
1 cup Chocolate chips (semisweet)
2 cups Flour
1 cup Sliced Almonds
1/2 tsp Baking Powder
1/2 tsp salt
1 tsp Cinnamon
1/4 cup of Evaporated milk
To begin, prepare the almonds by adding them to a small pan (do not add any oil) and put the heat on medium high,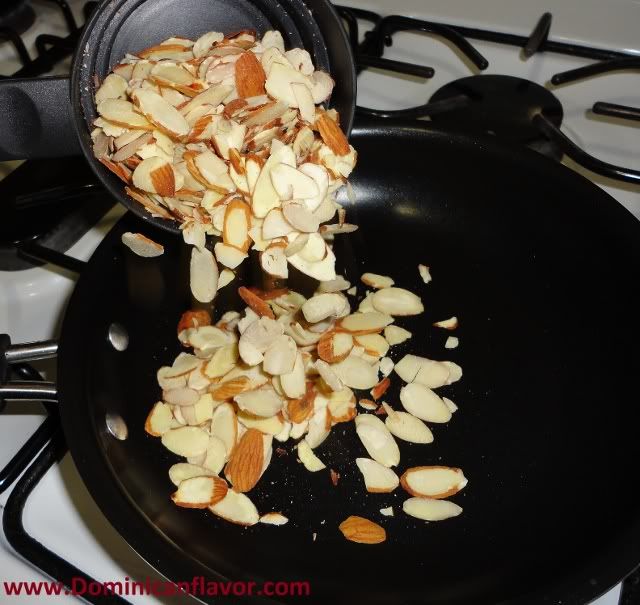 Stir the almonds occasionally and as they begin to heat up they will release a little bit of oil and get fragrant,
When this happens add the cinnamon,
After adding the cinnamon stir and let it cook for a minute, then add the honey,
Then stir to thoroughly coat all of the almonds with the honey, then turn the heat off and set aside to cool while we make the cookie batter.
While almonds are cooling, lets sift the flour with the baking powder and salt.
Add the flour to a strainer that is placed over a large bowl to sift, (you can use a flour sifter if you have that, but I don't so I use a strainer),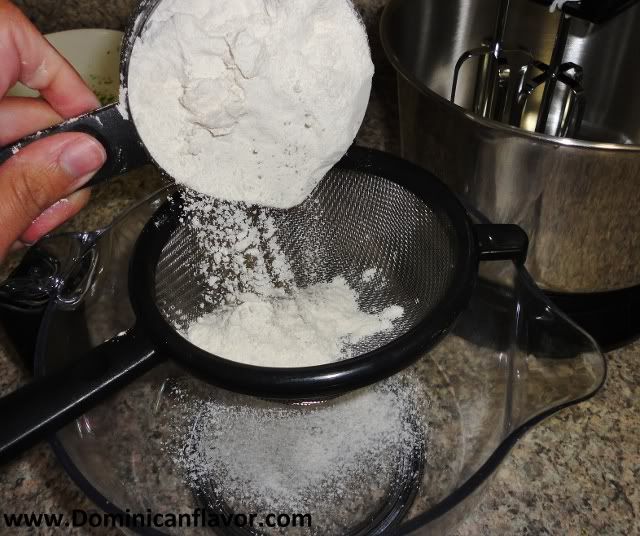 In the middle of sifting add 1/2 tsp of baking powder and 1/2 tsp of salt sift with the flour,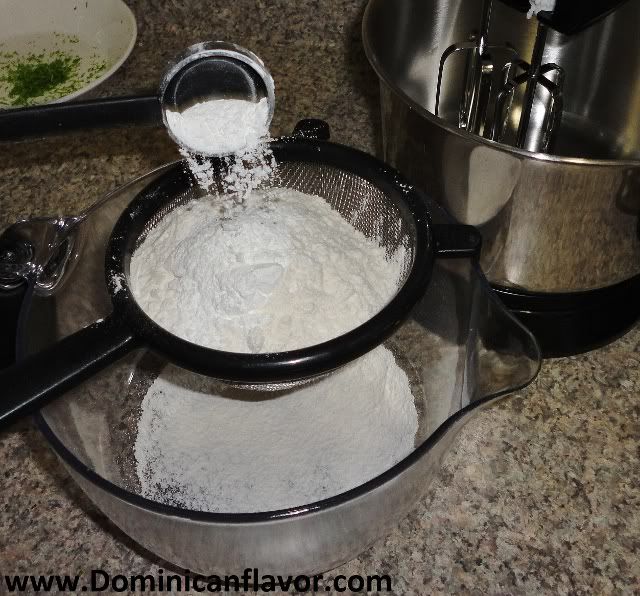 I don't recommend to skip the sifting method because this will avoid lumps in your batter and you'll get softer cookies,
After sifting the flour, baking powder and salt set aside.
Preheat the oven to 350 Degrees.
Now let's begin to make the cookie batter, take one stick of butter (at room temperature so that it's nice and soft) and add it to a large mixing bowl (I'm using a stand mixer but you can use a hand mixer if you have that instead),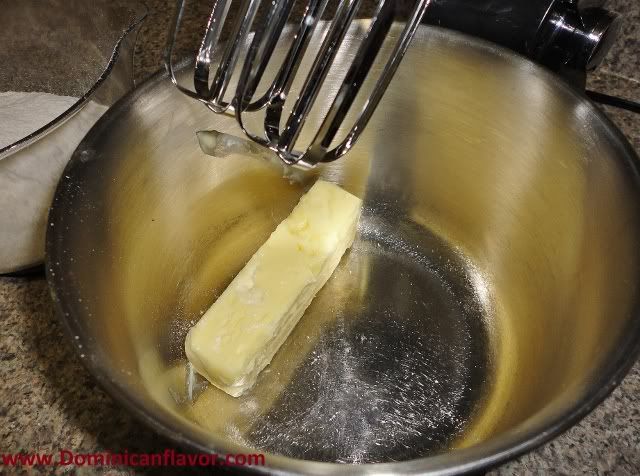 Begin to cream the butter at medium speed, then slowly add the brown sugar to begin to make a paste,
Then add the granulated sugar and continue to cream the butter and sugar paste at medium speed for a couple of minutes,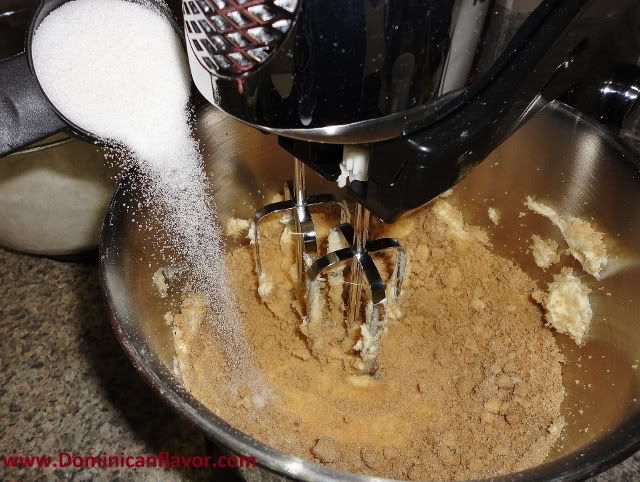 When the sugar and butter are well mixed and are have a soft paste consistency, add the eggs to the bowl,
As you mix, make sure to scrape the sides of the bowl to get an even batter,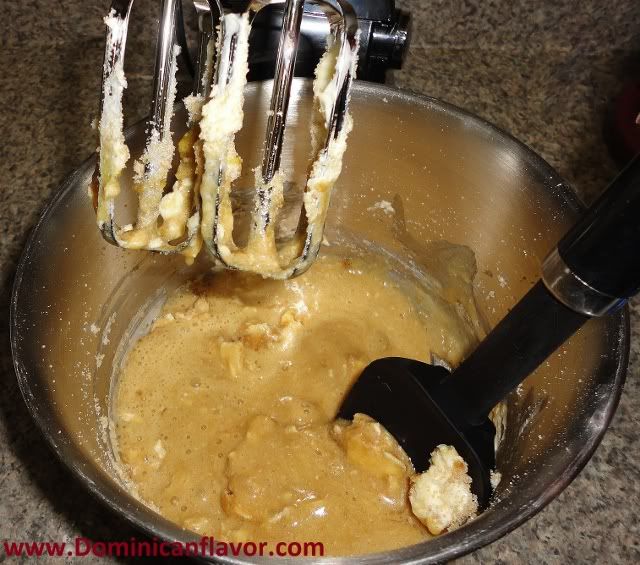 Continue to mix until the mixture is smooth (without large lumps),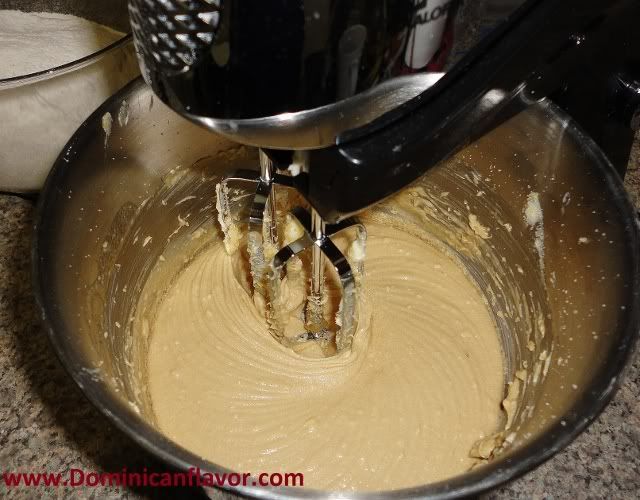 Then begin to slowly add the flour, baking powder and salt mixture,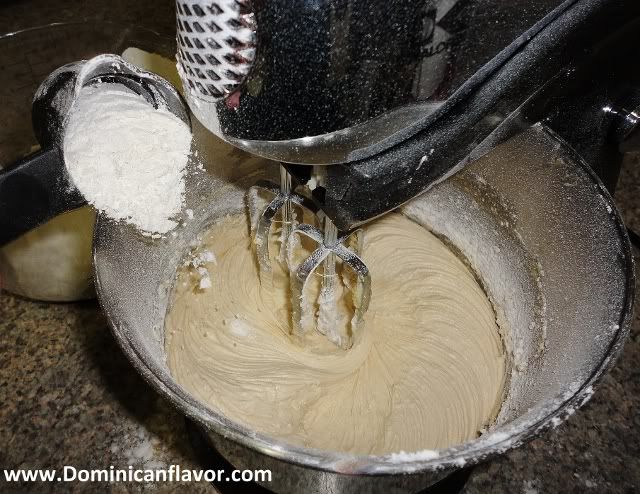 After adding the flour the batter will start to get thick,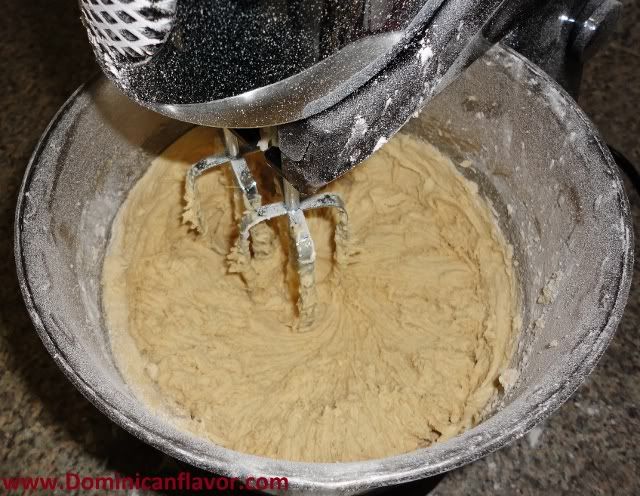 Scrape the bowl to make sure everything is getting well incorporated into the batter,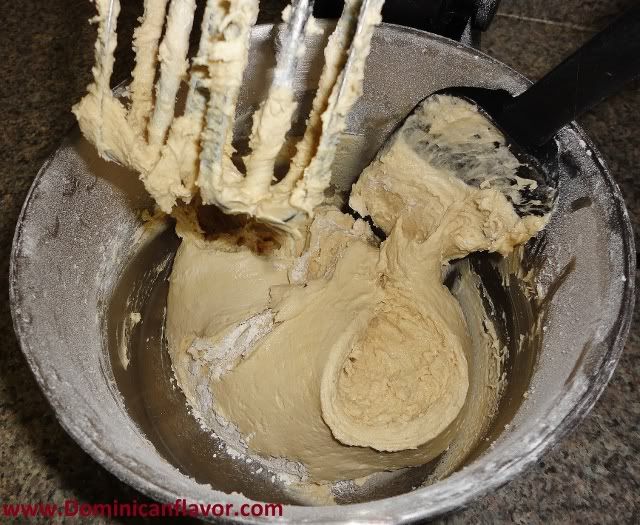 Now these cookies have a "cakey" consistency because I like to add some evaporated milk (and baking powder instead of baking soda),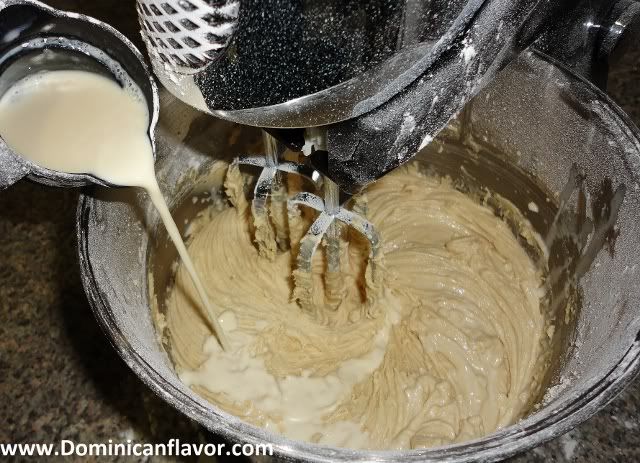 After adding the evaporated milk let the batter mix until it's smooth and creamy,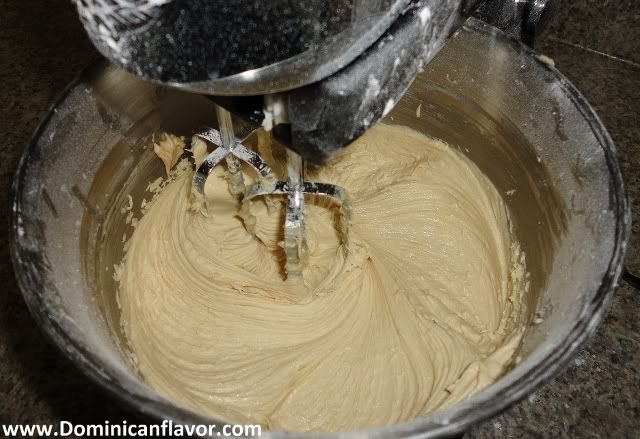 Scrape the bowl one last time (make sure to scrape the paddles) and mix again,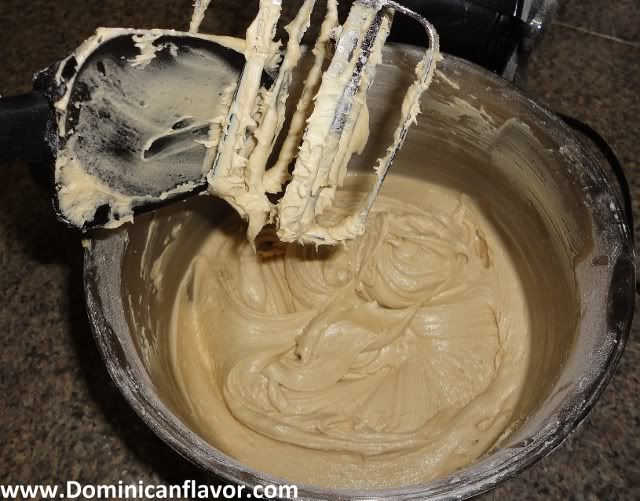 Then add the chocolate chips,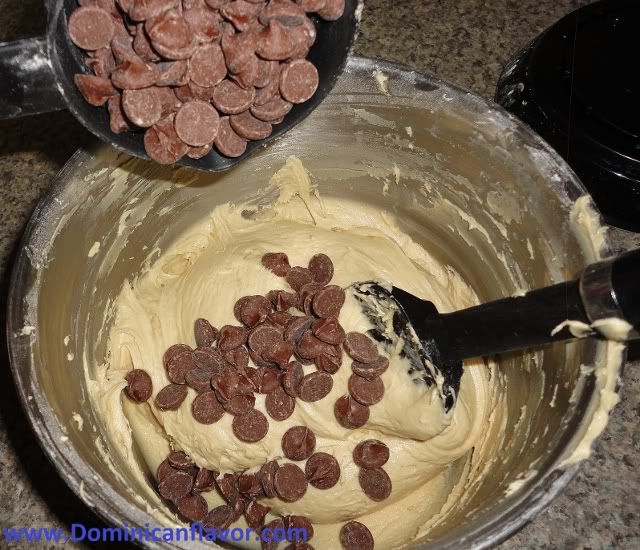 Fold them into the batter with a spoon or spatula, if you use the mixer it will break the chocolate chips into smaller pieces,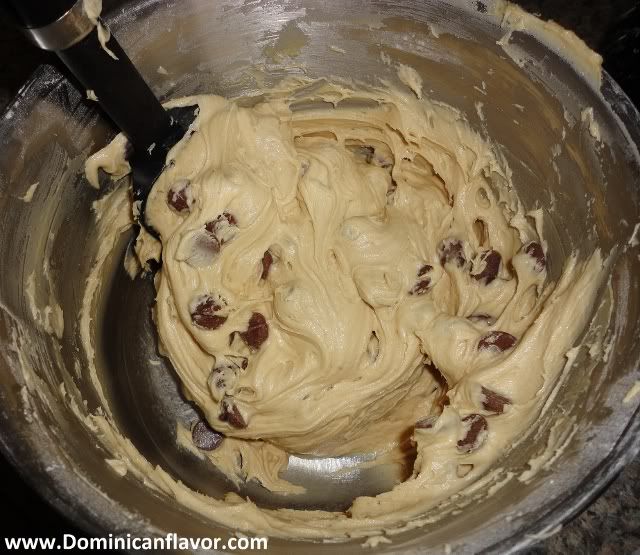 Then add the honey almonds which should be cool by now (if they are a little warm that's okay, just don't add them piping hot so they don't begin to cook the batter),
The almonds will be sticky and clumpy at first when you fold them in the batter,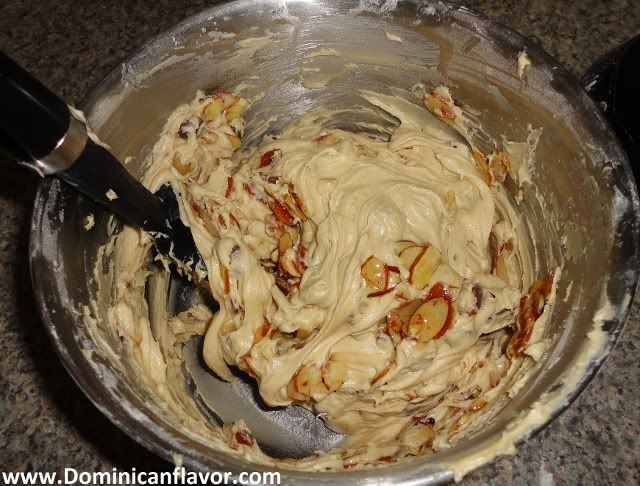 Take a cookie sheet and line it with some parchment paper or grease it with some cooking spray or butter, (I'm opting for the parchment paper),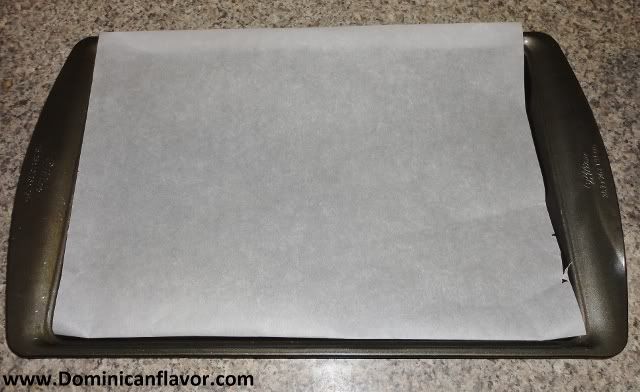 I like to use an ice cream scoop to measure out the batter and get good sized cookies, but if you want smaller cookies use a table spoon,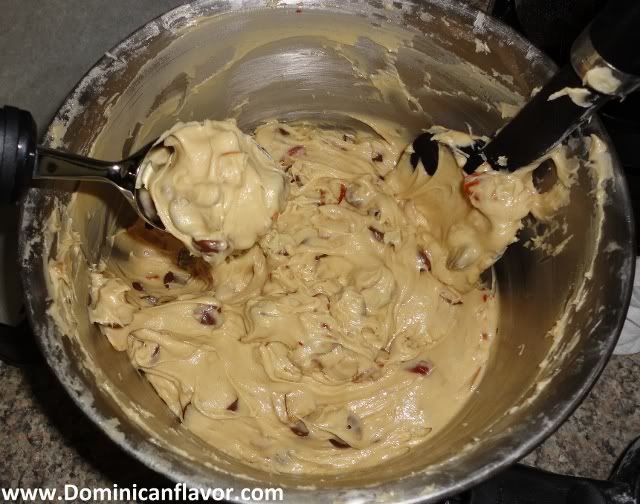 Scoop 1 mound at a time onto the cookie sheet, make sure to space them out a couple of inches apart and not crowd the pan,
Transfer the cookie sheet to the oven and bake them for about 13 – 15 minutes until they are golden brown but still a little soft,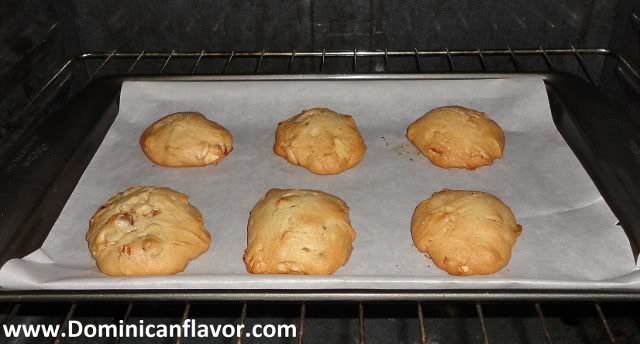 Don't they look scrumptious? (makes me want to bake some more after writing this post 😉 )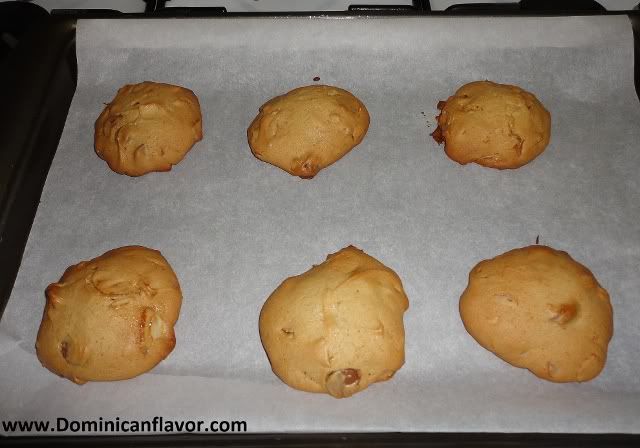 While the cookies are baking I like to prepare a second cookie sheet to make the cooking process quicker, but if you only have 1 cookie sheet just remove the parchment paper with the hot cookies after they are cooked and line the sheet with a new piece of parchment paper to add more cookie batter (you might want to wait a few minutes so the sheet cools down),
After the cookies are baked let them cool for a few minutes and then serve,
They are really delicious while still warm with some milk or hot chocolate, yum!
Buen Provecho! 😉