Meringue frosting is my favorite kind of frosting ever!!  😀  My mom taught me how to make it when I was pregnant because I was constantly craving a bowl of "suspiro" without any cake.  Making meringue frosting can be tricky, but once you get the technique down it's really not difficult.  Just remember to keep your utensils dry (moisture will make your frosting watery) and add the dissolved sugar syrup slowly.  This recipe can also be found in my recipe post for a Dominican cake.
This recipe makes enough frosting for a 1-pound cake (with some left over) or about 36 cupcakes.  To make it, you will need the following ingredients:
1 Cup Egg Whites (about 5 Egg Whites)
3 Cups of Sugar
1 Cup of Water
2 Strips of Lime Peel
To begin, make sure the egg whites are at room temperature (do not use cold egg whites, it will not turn out right if you do), place them in a large bowl and set aside,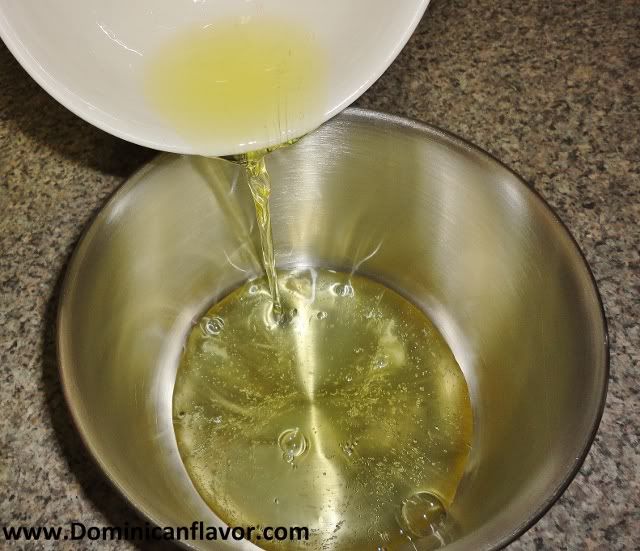 Take a small sauce pan, put it on medium-high heat and add 1 cup of water,
Then add 3 cups of sugar,
Take 1 lime and trim off a couple of pieces of the peel,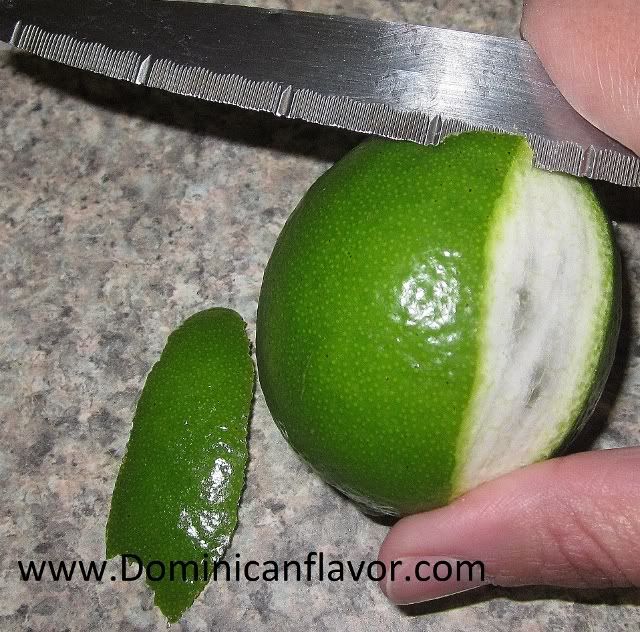 Make sure to only peel the green part, trim the excess white part off because if you leave it that will make the syrup bitter,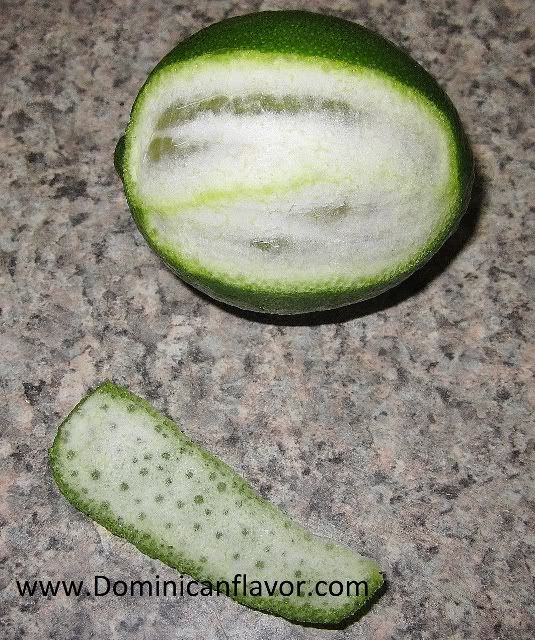 Add it to the sugar and water, then mix well to dissolve,
While the syrup starts to get hot and becomes translucent, let's start to beat the egg whites.
For my particular stand mixer, it doesn't beat the egg whites well enough unless I detach the mixer and do it by hand since I can detach the mixer from the stand.
Start to beat the egg whites at high speed, the egg whites will start to get frothy,
Continue to beat until they become a thick foamy consistency,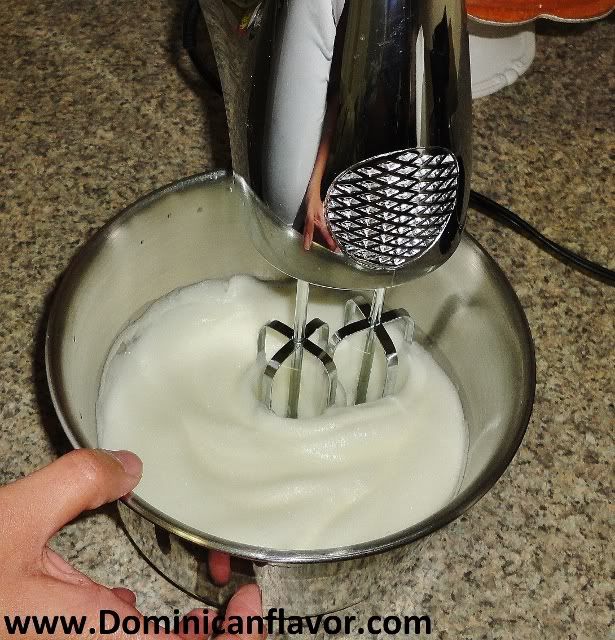 Make sure to get good contact with the bottom of the bowl to mix all of the egg whites.  When they are nice and stiff, you can stop mixing and wait for the syrup to be ready,
When the syrup is boiling and translucent (it will look clear without sugar grains), let it cook for a couple of minutes (you don't want it to turn dark brown, just ensure all of the sugar is completely dissolved), then turn the heat off,
Scoop out the lime peels and discard them, you don't want them to land in your frosting 🙂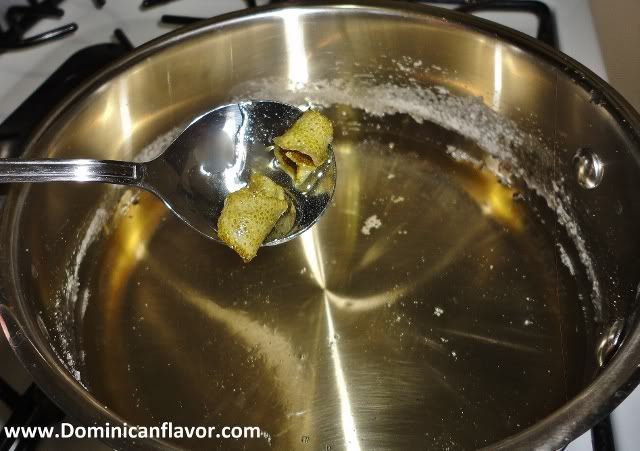 Then start to the beat the egg whites at high speed again and very slowly start to add the syrup,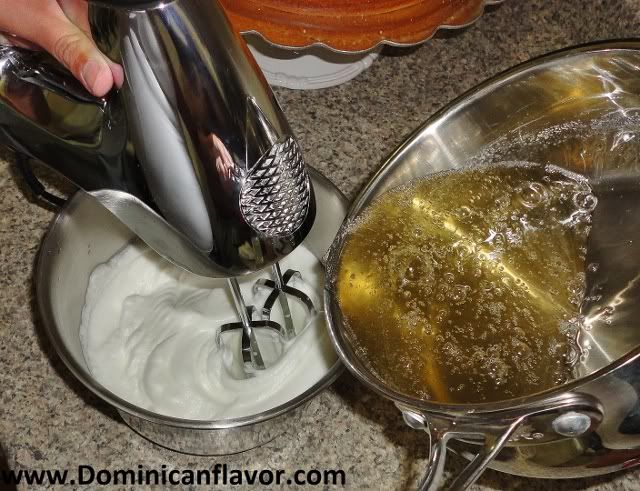 Add a few tablespoons of the syrup at a time, set the syrup aside and make sure to beat the egg whites well by rotating the bowl,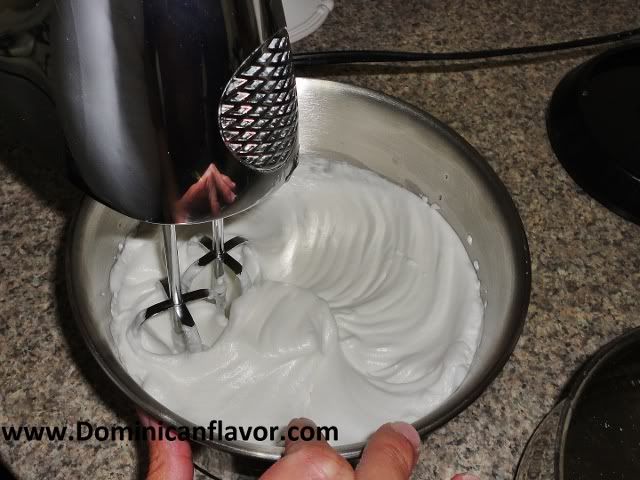 Then continue to add the syrup slowly,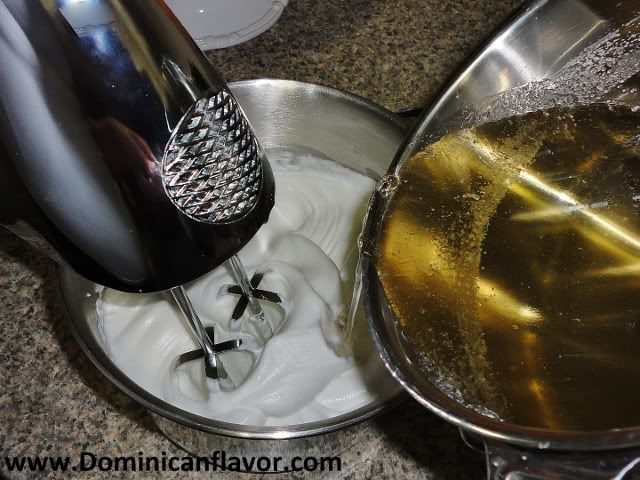 Add a little at a time then stop and continue to beat and rotate the bowl,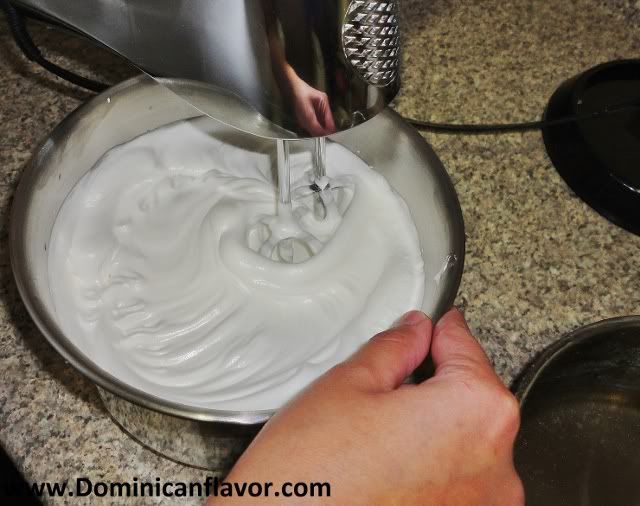 Continue this process until you've added all of the syrup, (It's fine if you have a small amount left over)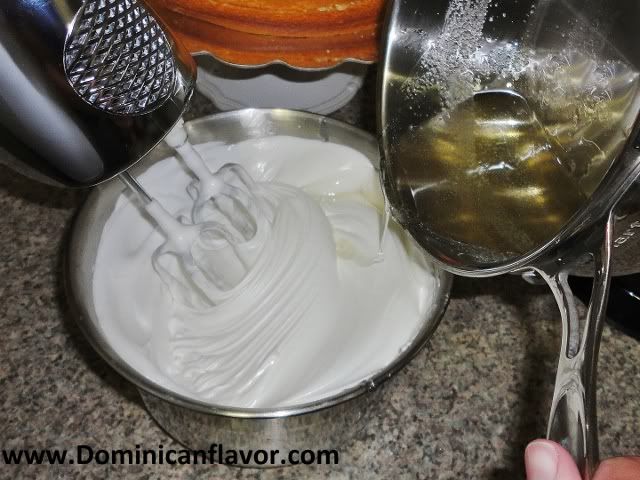 Continue to beat, the frosting will get thick and stiff,
After adding the syrup, add 1 tsp of white vanilla,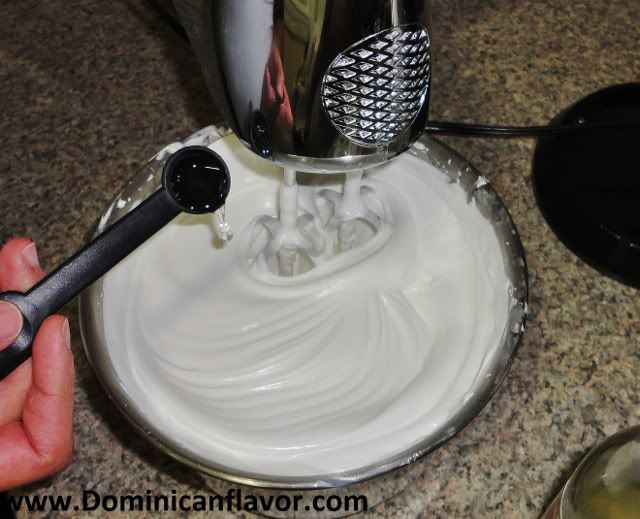 Beat for a few minutes making sure to get good contact with the bottom and the sides of the bowl so that all of the frosting is thoroughly mixed, then turn the mixer off and lift the blades.  You should see some stiff peaks and the frosting will be thick and smooth.  You can also stick a clean dry spoon in and give it a taste. 🙂 (ALWAYS use DRY utensils when working with frosting)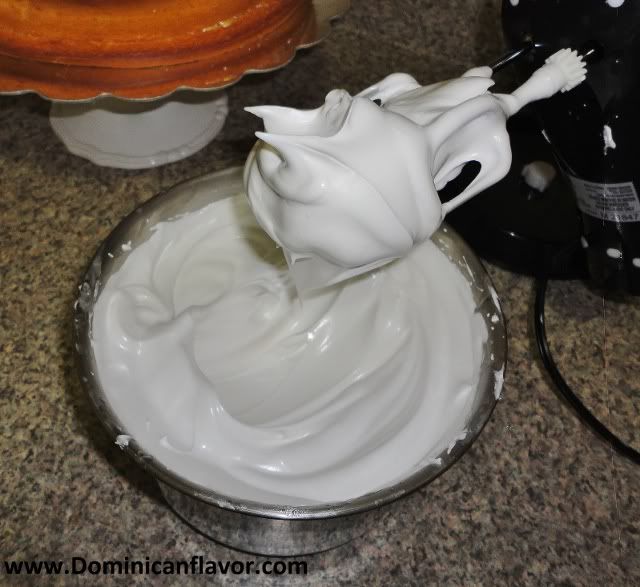 Now, you can use the frosting for a cake, or pour it in some dessert glasses or bowls to serve for dessert (it's good with maraschino cherries on top)! Yum! 🙂
Buen Provecho! 😉